---
In the modern age of Healthcare IT, we are becoming accustomed to IT services requiring more robust skillsets to bring implementation and integration projects to fruition. With skillsets including application management, systems integration, database administration, user education, change/project management, and documentation, we have all seen our share of specialized consultants through the years since adoption of new EHR/EMR and service delivery systems. Common observation leads us to believe that there is high demand and higher pay for these individually specialized skillsets.
As an example, healthcare facilities are constantly searching for the best staff to suit their current needs but can find the process cost-prohibitive when hiring multiple resources for the lifecycle of applications support and implementation. There is a type of consultant that often goes overlooked due to certain assumptions (mainly that only current skills are valuable): The experienced and flexible "jack-of-all-trades" consultant. These veterans of the industry bring more to the table than one specific skill - they bring a wealth of experience. Often times, they may have held positions in various disciplines. While a specialized consultant or analyst may perform exceptionally at one role, there are many applicants that provide additional value to their clients. In many cases, years of experience and willingness to show initiative coupled with self-drive have tempered these assets to a higher level of service.
Some of the best consultants that I have worked with share common qualities that bring out the best not only in themselves, but also in their client's enterprise.
Flexibility
Rather than maintaining a focus on an individual role, these service professionals are constantly on the move evaluating the environment around them. How useful would it be to have a Systems Administrator with extensive knowledge of facility workflows both upstream and downstream of their supported application? What if you have an environment where an analyst is able to not only support their system, but also the Citrix team in serving up additional application services, or troubleshoot a network issue without involving additional resources? The more extra-role skills a consultant has and uses, the better their stewardship of client resources becomes.
Initiative
Many times we find that there are issues with system function or workflow processes. The experienced forward-thinking and enterprise-aware consultant will be quick to find flaws and creative solutions based on their experience that may be overlooked by lesser experienced counterparts. The drive to improve for the sake of end-users and patients pushes us to question processes and develop better methods.
Ownership/Champion Mentality
If an application is supported by a staff member, is that individual giving all the attention required? Are they confident in providing everything that a user needs and more? Taking customer service personally becomes paramount in developing a strong rapport with coworkers. I've observed that the best analysts instill a sense of confidence and respect through simplifying terms for those who are non-technical and taking on the role of a mentor within the organization.
Value Added
Are there best practices to be developed? Will the analyst fill gaps where support documentation does not exist? Will they be with the client throughout the project? The value we add is not simply measured by the metrics of closing tickets and service requests. Are we able to help other business units or client-coworkers? With years of experience comes wisdom. Look at the entire history and skillset whether it is technical, analytical, vendor specific (Allscripts, Cerner, McKesson, EPIC, Microsoft, Java, CorePoint, etc..) many skills are transferrable given that we work within a specific logic and many areas tend to overlap.
In a changing environment, with constantly shifting needs, priorities, and technologies, adaptation is key.
---
Sincerely,
Greg J. Heffner, Director of Legacy Support and Data Services
|615.684.5556 | gheffner@hctec.com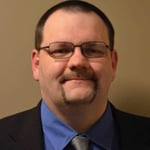 Want to receive notifications of new blog posts? Just subscribe to the HCTec Blog HERE.