"Just fill those open CDI positions."
Sound familiar? Through the years the Clinical Documentation Improvement (CDI) program has worked very hard to demonstrate the value of their program. After numerous meetings and long hours of data analysis, executive leadership has approved new positions to support the goal of reviewing 80% of inpatient admissions, for example. Now, low and behold, top leadership gets it! But, do they?
Hospital leaders seem to now understand that a CDI program can improve data quality and outcomes, provide accurate reimbursement that may otherwise have been left on the table, improve quality scores, decrease denials, enhance coder productivity, engage physicians, and improve patient care. But do hospital leaders understand that experienced CDI professionals are hard to find? Do hospital leaders understand that the salary and benefits need to attract the experienced CDI professionals to apply for the open positions? Hospital leaders may say, "just hire any RN's or credentialed coders to do the job".
Many hospitals have hired RNs with various backgrounds and experienced coders, both with excellent results. Many hospitals have also hired RNs and coders without positive outcomes. Do hospital leaders understand how long it takes to train a RN or experienced coder to be proficient in the CDI role? Anyone in this field knows how long it takes to really learn everything needed to perform this job well - it takes years in most cases. It generally takes 6 months to a year before a CDI specialist starts to feel comfortable with the tasks they are expected to do. Who has the time to thoroughly train a RN/coder to become a proficient CDI specialist? Even when the CDI manager or supervisors spend so much time training and teaching the new hire, then after 1 year, they give their notice and move on to their next position. It is so frustrating to spend so much time coaching and teaching someone only for them to then move on for various reasons. How much money did the hospital just waste in hours worked by both the manager/mentor and new CDI specialist? How many boot camps or webinars did the hospital pay for to help educate the new CDI specialist? What do the doctors think of the program when they see such turnover?
What is the answer to this dilemma?
First hospital leaders need to look at their wages and salaries to make sure they are reasonable to attract the experienced CDI professional. Second, hospitals need to be very choosy when interviewing applicants for the CDI role. CDI managers should not succumb to the pressure of 'just fill those positions.' The reputation and credibility of the CDI program is at stake when the wrong people are trying to query docs, educate docs, and analyze charts quickly and accurately. It costs the hospital more money to hire, re-hire, and re-hire over and over again.
In the meantime, there is help available through experienced CDI consultants. Take your time and be choosy with your interviews whether it is for CDI production work, CDI mentoring, CDI auditing, or CDI management assistance. Some hospitals have found that bringing on CDI consultants for a contracted period of time benefitted their facility greatly, and didn't cost as much as they thought. So if you're in a bind where turnover has plagued your facility, CDI consultants might just be the answer you've needed.
Do you have any thoughts? Let us know by posting in the comments below!
Sincerely,
Tammy Trombley
Compliance Manager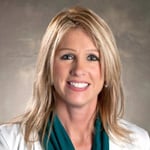 Want to receive notifications of new blog posts? Just subscribe to the HCTec Blog HERE.